The mid-engined 914 sports car was born into consistently confusing and troubled times at Porsche and Volkswagen. The idea of a non-911 Porsche in the late 1960s horrified many. A model from the Stuttgart concern with an engine that wasn't in the back was simply unthinkable. But, with an entry-level model that was creeping up in price, something cheaper was needed.
Volkswagen was also experiencing problems of its own. Relying on the successful Beetle one-model policy was fast becoming a problem. The 914 was seen as a car which could also inject a shot of glamour to Volkswagen's worthy and dependable range of air-cooled cars.
Porsche 914: An Enthusiast's Guide tells the complicated story of a car of mixed parentage, which, against the odds, became a success in its relatively short six-and-a-half year lifespan. Around 119,000 cars were sold from 1969 to 1975 (outselling contemporary rivals such as the Opel GT) and the odd-looking and flat-edged little car played a pivotal part in setting the template for other non-rear-engined Porsches.
As a present-day classic, low-slung looks and bright colours make the 1970s 914 period-perfect, while a wide and comfortable cabin accommodates all drivers. Combined with near-ideal weight distribution and a low centre of gravity, the mid-engined layout means the 914 can achieve higher cornering G-forces than even those of the contemporary 911.
With over 160 pages and 200 photographs (many taken exclusively for this book), Porsche 914: An Enthusiast's Guide covers the history, development and manufacture of the Porsche 914, the impact of its design upon it successors, and buying and owning a version of Porsche's trail-blazing classic today. Available in print and e-book formats (see buying links below).
Reviews
"Thoroughly well researched, comprehensive and well written, supported by an excellent selection of period colour photography and detailed data panels, Richard's book is highly recommended to anyone with an interest in this quirky but endearing piece of Volkswagen's and Porsche's history."
Volkswagen Driver magazine
"Pleasingly, this latest release is more than just another history lesson about VW/Porsche's mid-engined child of the 1970s. From initial styling exercises through production to a section on scale diecasts, it covers most aspects of the 914."
Classic & Sportscar magazine
"An excellent guide to the VW-Porsche 914 series, with details of production and rare variants – a great first step for information."
Practical Classics magazine
"Today the 914 is growing in value and becoming very sought after. With over 200 photos, this book covers everything from its history, development and manufacture. Nice effort."
Track Kit Custom magazine
"Exhaustively researched with a mix of over 200 archive and recent photos, this well-written tome spans more than 160 pages. Gooding does a great job of campaigning the 914 to be recognised as a modern classic, uncovering period advertising materials as he guides readers through the specification of every incarnation of the model. This book is a 'must have' for fans of classic air-cooled Porsches."
Ultimate Porsche magazine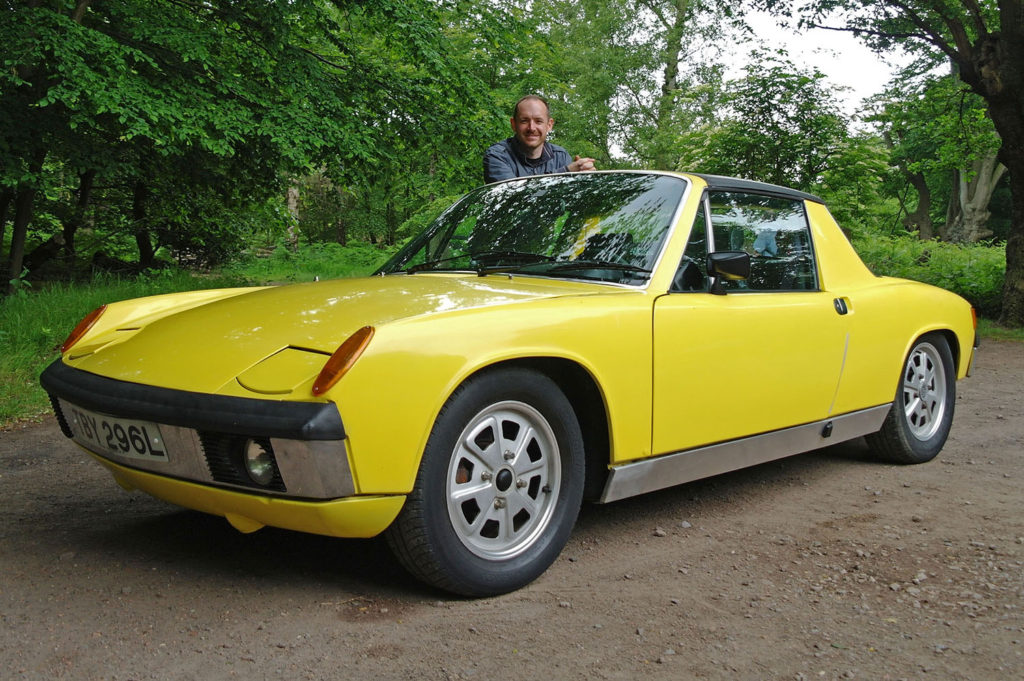 Buy: direct from The Crowood Press
Buy: Amazon